Tour 1: Mt Lofty
Join us for a citizen science tour to the peak of Mt Lofty in the beautiful Adelaide Hills.
Leaving at 9.00am, a bus will take us on a 30 minute drive from the Adelaide CBD to Mt Lofty Summit, where you will experience spectacular views over the city to the coast.
From Mt Lofty you can enjoy a short walk through the bush. Along the path will be short demonstrations from citizen science practitioners and participants on their projects active in the Adelaide Hills area. Go koala spotting with the Great Koala Count, investigate Echidna CSI, get your bat on with the MEGA Murray-Darling microbat project, watch out for native orchids with Wild Orchid Watch, and more.
Coffee and refreshments will be available for purchase from the Summit café.
At the conclusion of the tour, delegates can choose to go straight back to the Adelaide CBD or to join the Adelaide Hills tour on it's way through to Hahndorf for lunch with some winery stops along the way back to the Adelaide CBD later in the afternoon.
Date: Feb 10, 2018 Time: 0900 – 1130 | Cost $30
Tour 2: Adelaide Hills
Join us for visit to historic Hahndorf, Australia's oldest surviving German settlement, followed by a winery tour through the picturesque Adelaide Hills.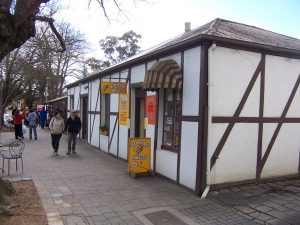 Leaving the Adelaide CBD at 11.00am, a bus will take you to the top of Mt. Lofty, Adelaide's highest peak, where we will collect delegates from Tour 1 and continue on to the charming village of Hahndorf. Here you will have 1 1/2 hours to spend at your leisure. You won't go hungry here; from chutney, chocolate, fudge and apple strudel to German sausages, craft beers and boutique wines, Hahndorf has a selection for every foodie. Browse the incredible range of shops; toys, antiques, minerals, gift ware, traditional lolly shops, a candle maker plus many more.
At 2.00pm the bus will collect you for a tour to three cellar doors in the Adelaide Hills where you can sample the sophisticated, cool climate wines the region is renowned for.
You will wind your way back to Adelaide through the rolling hills, arriving at 3.30pm.
Date: Feb 10, 2018 Time: 1100 – 1530 | Cost $40
Tour 3: Aldinga and McLaren Vale
Join us for a morning of reef watching followed by your choice of activities in McLaren Vale, the birthplace of South Australia's wine industry.
Leaving at 9:45am, a bus will take you to Aldinga Reef, a spectacular marine sanctuary just forty minutes drive south of Adelaide's CBD. Reef Watch SA will introduce you to one of Adelaide's most popular coastal reefs and their citizen science work with it and other reefs. Meet some reef critters, learn about the surveys, and hear about the highs and lows of working in this challenging place.
Following Reef Watch, the bus will take you to the internationally renowned McLaren Vale wine region where you will be dropped off in the main street of the township and have the following 2 1/2 hours to do as you please! Sample some of the regions finest wines at the local cellar doors, indulge in fresh, local fare at one of the many bakeries, cafes or restaurants or delve into the various gift and speciality shops up and down the main street!
The bus will collect you at the appointed time and return to Adelaide's CBD by 5:30pm.
Date: Feb 11, 2018 Time: 0945 – 1730 | Cost $60
Tour 4: Adelaide CBD Walking Tour
Want to explore Adelaide a little more? Join us for a walking tour through the beautiful Adelaide CBD to discover some of our treasures.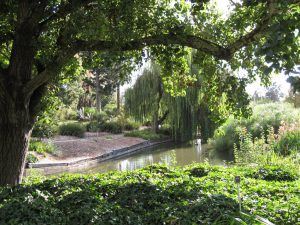 Starting at 9.45am, we will meet in the heart of the bustling CBD at the South Australian Museum where you will be taken on a one hour guided tour. SA Museum is one of the most visited museums in Australia and holds collections of national and international significance. Here, you can explore such things as Aboriginal cultures, Australian Megafauna, and fossils of the oldest complex, multicellular animal life on Earth. We will then take a walk along the Torrens River to head to the beautiful Adelaide Botanic Gardens. We will be treated to an hour and a half guided tour through the relaxing and picturesque gardens by specially-trained and passionate Garden Guides from the Friends of the Botanic Gardens of Adelaide. We will take time to explore the beauty and diversity of plants from across Australia and around the world. To finish the tour you can join us all for lunch at the award-wining Botanic Gardens Restaurant, which has gorgeous views of the Main Lake.
Date: Saturday 10 February, Time 0945 – 1400 | Cost: $17 total for museum and botanic gardens guided tours. Lunch not included.